How Can You Research Right?
Take The Fear Out Of The Future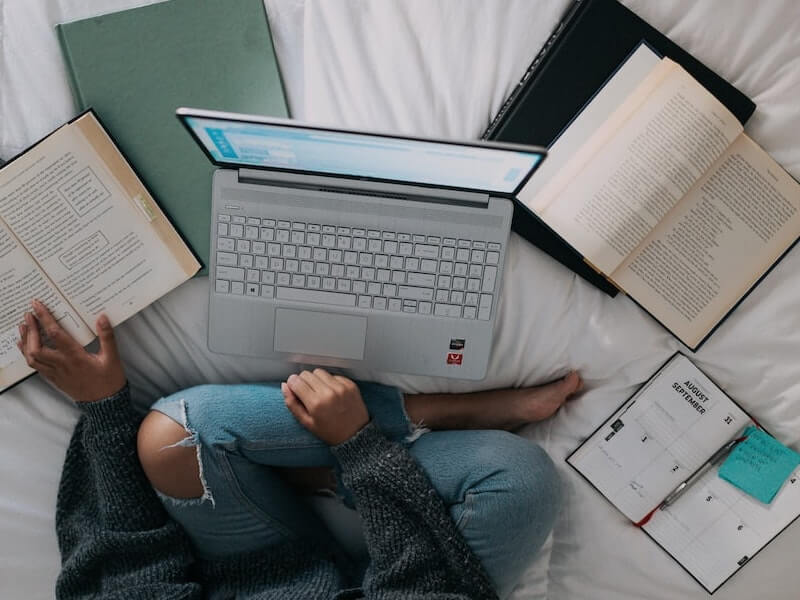 You're a young entrepreneur and you've got this great idea. But is it an idea that's going to make you famous or depressed and beaten? There's only one way to find out. No, not to throw yourself in and see what happens. That way you throw valuable time, money and energy away. As a smart GenZ entrepreneur, you need some research, some data, some insights.
It's not that hard.
Have you spotted a gap in the market? Remember sometimes there's a gap for a reason. For example if you had the idea of a new children's toy that, if you shook it one way it was a lovely rattle and if you shook it the other way it was a smoke grenade – then the market is entirely yours. Fill your boots.
Remember it doesn't need to be a new idea. Often the people who make the most money are those who refine or improve an existing idea, not the trailblazers.
And also remember you can't trademark an idea. That means it doesn't matter if you tell anyone about it or not, if they want to steal it they will anyway. And actually – nobody cares about your idea at this stage. Just you. Treat that as a liberating thought.
Does this idea pass the Ikigai test? Particularly the two questions:
What does the world need?
How can I make money from this?
Money Making Means
Let's just focus on that second one, assuming you can answer the first. What are the ways you can make money with a product or service?
Is it a one-off product or service, so there's a single payment?
Is there a recurring element so it can be billed monthly or regularly?
Can you offer freemium, regular and a premium version at a much higher profit?
Will you give it away as a free test and as marketing, with a view to a paying model later?
Let's take an example. Say you want to become a copywriter. Lots of people do, it's hardly an original idea, but there are copywriters both side of the Atlantic making six figures a month. For example Cardinal Mason: @cardinalmason on TikTok.
How much do most earn? How do they earn it? How many hours do they work? How do you get started? Do you have to be a brilliant writer or linguist to work as a copywriter?
How will you find answers? The best way is also the scariest way: ask.
Ask people you know who are even vaguely related to that field. They might know someone and ask them on your behalf. And, seriously, don't be afraid to ask people who are successful at it. Find them online ('find' is such a nicer word than 'stalk') and engage with them, like their posts, comment, be there, and then ask.
Maria Semple, an American author and screenwriter, was asked what talent she needed to do her job. This is her answer:
'My talent isn't so much in traditional research as in finding really smart people and badgering them with questions.'
Monthly Income
Will you get paid for writing an email campaign, a newsletter, a marketing campaign, social media posts, what can you do? Find out the answers and then work out how the finances work. What if you get paid £500 for some website copy – which is easily achievable if you have even some experience? How long will that take? Should you try to get a retainer? What if you do that?
If you can get a retainer then you know how much you're going to get each month. That's the basis of an income. Say it's £1000 a month. That won't be full time. In reality it probably isn't a week's work but remember you're being paid for ability not hours at a workstation. You have started to stop trading your time for money in a direct transaction.
You can't live on £1000 a month. So how many clients at that rate do you need? Two or three? Could you upgrade one of them later to take on another aspect of work they don't like doing, like writing regular blog posts? Yes you could. You could probably manage five or six clients.
How many agencies, contacts, companies, brands, will you need to contact to get one as a regular gig? It's not 10, it's probably more like 50 or 100. Sorry, I don't make the maths. If that figure makes you think you can't be bothered then please stop reading here.
Maths Works
Welcome back. But if you see that as a challenge then maths will work in your favour. Do the work, get the results. So, 100 or 200 contacts later you may have a situation where you have a living wage - dependent on no boss. You're in business. And you now have a scalable business where you can relatively easily upsell.
That's where you could be in three months from now. Whatever the business idea, do the maths, do the research then make a decision. And start acting. We're here if you need us.
All this requires you to make the right decisions. Here's a refresher, a small workshop on how to do just that, to take some of the stress out of the process - Effective Decision Making