What Is A 'Young Entrepreneur'?
A 'young entrepreneur' or 'GenZ entrepreneur'. Is that you? What does it even mean?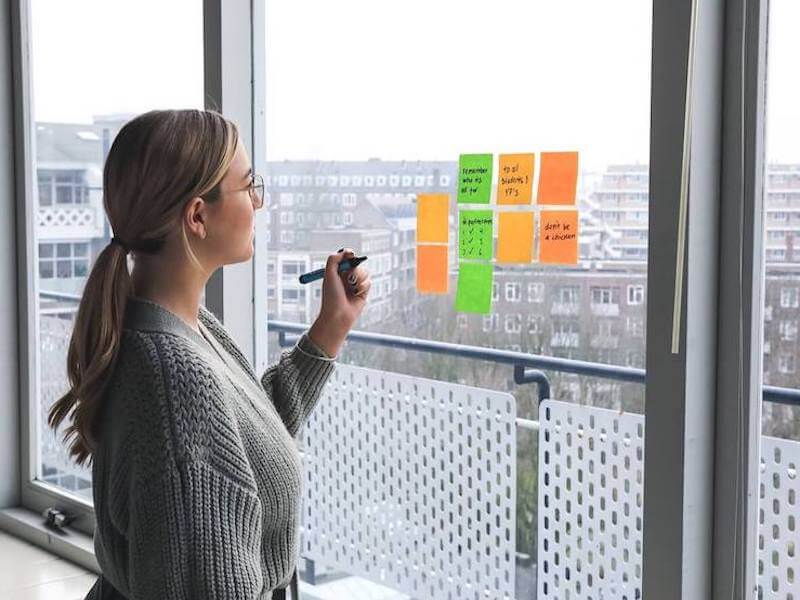 When we think of GenZ entrepreneurs we usually think of the young hotshots who are already famous. Established British entrepreneurs like Grace Beverley of Shreddy and TALA. Or Tim Armoo, of Fanbytes.
These are stars already established in their early 20s, but you don't need to be that old to succeed. Look at Mo Bridges, who started a bow tie business when he was nine. He now runs a sharp and profitable fashion label, Mo's Bows. He has appeared on Shark Tank, and is currently 17 years old.
So, age is no barrier, you can't be too young, nor too old. Mindset though – that's a barrier.
Entrepreneurial Mindset
You can be an entrepreneur if this is your mindset now or you can train it to be:
• Accept you'll have to commit all your energy and effort
• Not afraid to take some risks
• Won't shy away from challenges
• Accept you can't be certain of everything
• Prepared to take responsibility
• Accept you'll make mistakes and get things wrong
What you do need, above all, is a resilient mindset. So, where do you find one of them then?
The Royal Marines Commandos are elite warriors and this is their ethos. Four qualities. Learn this and you are literally in business:
• Courage
• Determination
• Unselfishness
• Cheerfulness in the face of adversity
Maybe spend a bit of time thinking about each one, and what it means to you, what it would mean in a working day. Perhaps the fourth one is the key. Cheerfulness in the face of adversity.
Things go wrong. Life is unfair. You're not a victim. You're not giving up. You're going to be a leader of a team after you get going, and you need to be boss. Inspire your team, take the knocks, accept the setbacks, press on with a smile, take everyone with you.
That's not easy, but even if you're often gloomy by nature, you'll soon see that optimism and cheerfulness is what will get you and the team through the hard times.
Entrepreneurs Aim High
I once met Charles Duke Jr. He was the youngest man ever to walk on the Moon. He gave me a signed photo of himself standing on the lunar surface. He wrote just two words on the photo:
'Aim High'
You don't get much higher than the Moon. How high are you aiming? Elon Musk high, he of Tesla and SpaceX? As we go through our courses we'll keep making the point that dreaming is not achieving, and talking is not doing. Your aims have to be achievable, just about, possibly, at a stretch.
And if you stretch you stay flexible. Things change. Other opportunities arise. As we know, Airbnb started out as literally a small site to help students sleep on airbeds in lofts when going to events and conferences in the USA. PayPal started out as a cryptography company. GenZ Insight started out some years ago as a service to help big corporations 'onboard' their GenZ talent (thank you Covid-19, you did us a favour).
So, that's all marvellous. But that's not what you're thinking. What you're thinking is:
'It's all very well, all this upbeat, can-do stuff, but I don't have rich parents. My mates aren't successful and neither am I. I didn't go to a good school or university. We don't live in a big house with smug neighbours. I haven't got all that life experience. I'm broke, so let's face it, all this is simply beyond my reach.'
Courage, Determination
Sure, some people have it all. Look at Multiverse (not to be confused with Metaverse!). It finds apprenticeships for people, which is good. But it was started by the son of a former Prime Minister, and its supporters include the big banks like Morgan Stanley. Other supporters include Google and Facebook. The company was started only in 2016 and has now achieved unicorn status, currently valued at north of $1.7bn.
But a Jordanian-Lebanese-American businessman called Nido Qubein started with nothing and has ended up with – a lot. He always says this:
'Your present circumstances don't determine where you can go; they merely determine where you start.'
And that's the point. We are where we are. This is how it is. Your father doesn't have contacts in big businesses and governments around the world. Well, probably not. You didn't go to a prestigious university and make lots of really good contacts to go with your fancy degree. You don't come from 'a good family' (although look at the crimes some of them have committed).
So we're going to have to work hard, work smart, because if you want it there is absolutely nothing stopping you going and getting it. Whatever 'it' may be. There is one thing that can stop you of course – you. But the 'barriers to entry' have fallen around the world. There's enough help, support and goodwill out there (yes, including us, GenZ Insight) to give you a start, an edge, a bit of momentum.
If you are an entrepreneur that's all you need.
Aim High.