Who Are Your Competitors? Part 2
Part 2 of how GenZ entrepreneurs can make the most of competitors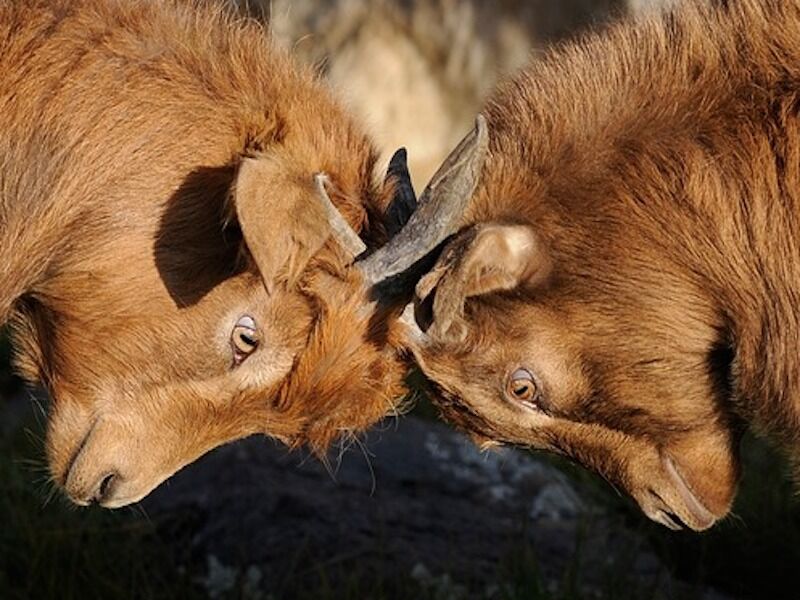 Last week we looked at working out who your competitors might be, as a GenZ entrepreneur, and how we could deal or work with them. We looked at the prospects for a pop-up vegan restaurant in London. Let's keep looking, this time a bit deeper.
Look Wide as well as Deep
If you're that potential young entrepreneur looking to open that pop-up vegan restaurant in London then it pays to look around. It would be a smart young entrepreneur who went round some of the places, savouring not just the food but also the experience, the insights you gain. Maybe introduce yourself to the owners if it's quiet, chew the fat.
Because a good business owner won't mind the thought of some competition – it shows that there is space for growth. People have a real propensity to want to help others, despite what you often read, and they love showing and sharing their knowledge. So see what you can glean, while obviously letting them know that you're not planning on opening on their doorstep.
All of this obviously applies to any business, not just vegan start-ups.
Find the Numbers
You may be thinking: 'I'm on it'. Or you may be thinking: 'How do I find out all that information?'
Going back to our vegan idea, a simple walk and talk of the area would be a good starting point. Then you need to get busy online, where a wealth of information awaits the patient entrepreneur.
Through this you can find out what businesses are in the space you're looking at, what they charge, what their charging model is. Here are some of the questions you should be asking yourself –
• Do they offer home delivery?
• What is their Unique Selling Point?
• Are they better or cheaper than my idea?
• What is unique about their offering? For example do they do a cut-price midweek lunch or free soft drinks in the evening?
Don't forget customer reviews on the official website, but also check out wider online to see what the feedback is. That's the real story right there, bar the odd grumpy person with an axe to grind.
Through this you may want to alter your offering. After all, home delivery is a thriving thing and maybe you should try and get a slice of that as well.
If you want to get deeper then you can check out businesses quite easily through the Companies House website. Through there you can see a profile and the accounts of virtually any business, gaining a rough understanding of their financial position. It's more accurate than boastful statements on social media.

Look Ahead
As part of that 360 focus, you need to look ahead as far as you can. Is there a new trend coming? Is there a new disruptor technology or platform about to be launched? Again, spend time online looking at news of the industry/sector you want to be in. Immerse yourself in it so you have a good view of the landscape.
Because the future can be a scary place, as Covid-19 has shown us. Thinking you know what's going to happen is a mug's way of thinking.
Look Sharp
Once you've done the planning you have to act. Otherwise all that work up till now is just dreaming. And we want some reality. You'll be more flexible than your competitors, you'll have cash at bank if you have any sense at all, you'll know what's coming down the line, you'll know what your competitors are doing and planning and you'll understand the potential customers better than your competitors.
Obviously you have to modify your plan if you're going to not open a pop-up restaurant but instead offer an app that helps emotional support dogs to unwind after a tough day with their human owner, but you get the thrust of the direction.
As the serial entrepreneur Felix Dennis so bluntly put it:
'Competition is the heart, soul, liver, lungs and kidney of the beast we call Western capitalism. How you react to it, how you face up to it, defines whether you can stay rich, and probably whether you can get rich at all.'
Have we missed anything? Let us know and we'll add to our store of knowledge and share it with the GenZ family.